23 Mar

ww dinners < 13 sp: basil-citrus Sole, spring chicken + veggie tartine

If you've read my review on Green Chef, you know I love them. I'm following Weight Watchers, so each week I receive a delivery I calculate the points of their meals, and make any necessary adjustments to make them more plan friendly, i.e. cut the SmartPoints® so I don't blow my wad in one meal. Typically I allocate about half of my points for dinner and treats, like a glass of wine or piece of chocolate, so when Green Chef meals push past the 20 point mark, I'm finding ways to fit them in my budget. Listed below are the meals being delivered this week. Each meal link opens the recipe from Green Chef so you can make it at home.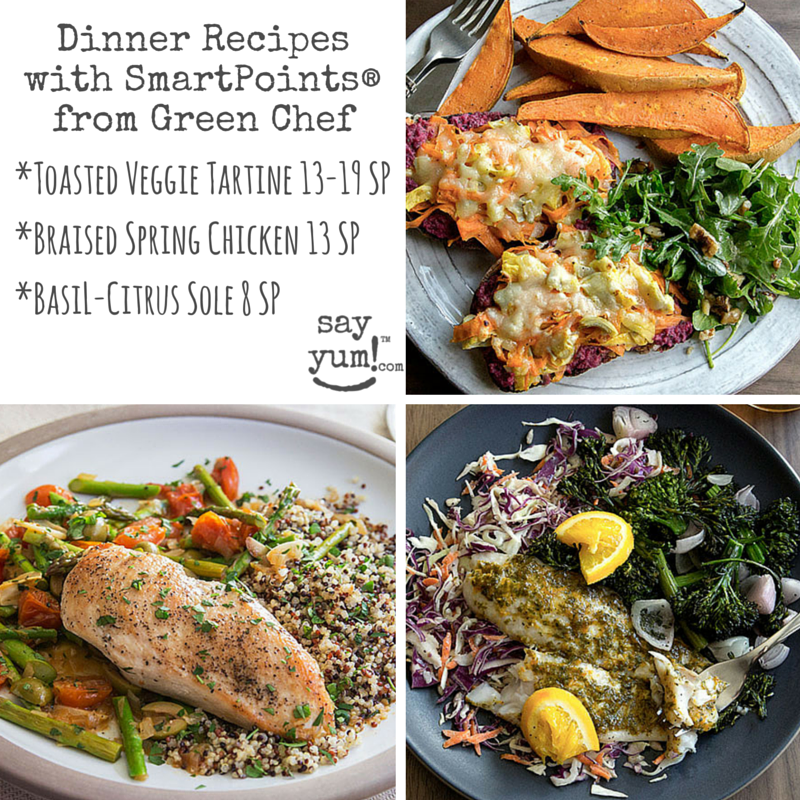 Photo Credit: greenchef.com
This week is VERY plan friendly. Two out of the three meals need no adjustment to fit in my budget. The third, vegetarian option, ended up being a high 19 points per serving. Now typically half to two-thirds of a serving are more than enough for me and leftovers to share with the kids. I won't know how much it will fill me up until the day so I like to see if there are way I can cut points, I'm prepared. Let's see what we have on deck this week:
Mediterranean chicken for the season. Braised chicken breast with olives, tomatoes, preserved lemon and asparagus served on a bed of quinoa. Not sure why they called it roasted….That's 13 points if I ate the whole thing! Last time they sent chicken breast the four of us ate and we still had leftovers.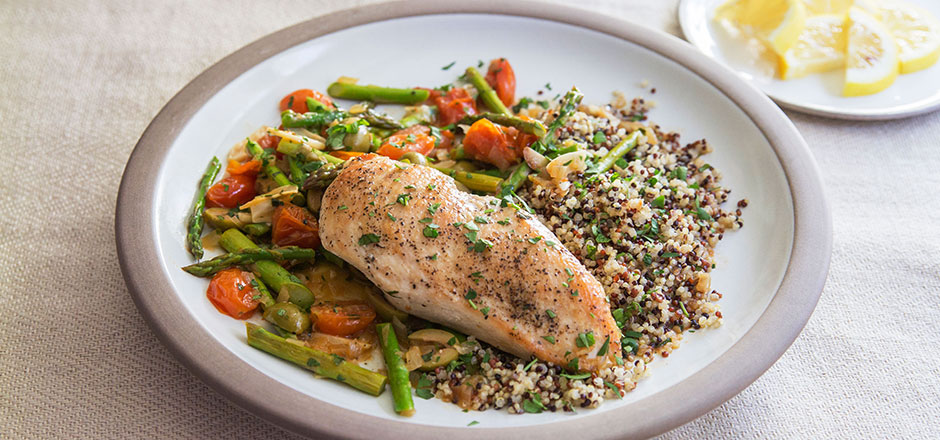 Photo Credit: greenchef.com
Herb-roasted garlic, shallots and broccolini, basil-citrus glazed sole, and poppy-seed coleslaw topped with sunflower seeds. Two servings of this would fit in my daily points budget 🙂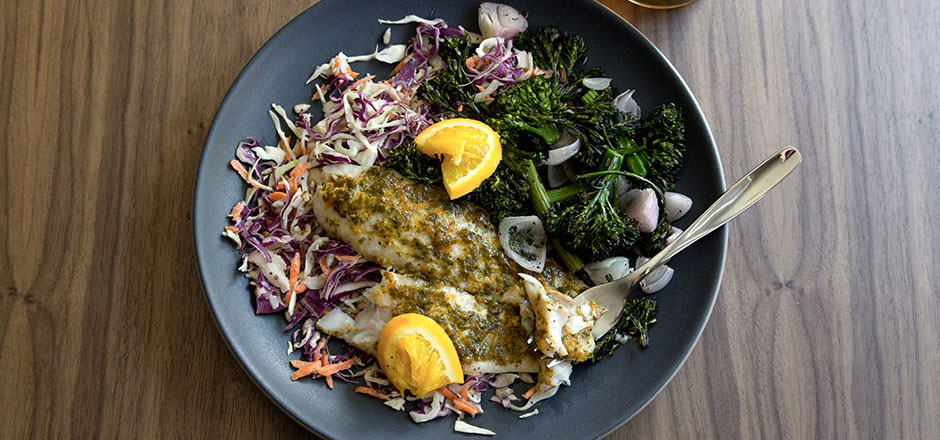 Photo Credit: greenchef.com
Toasted ciabattini rolls gets elevated when topped with a pickled beet hummus, root vegetable carpaccio, artichokes and topped with melted swiss cheese. Served with a side of curried sweet potato fries and an arugula-walnut salad dressed with a white balsamic vinaigrette.
The variable factor stands for the rolls and how much oil I add to the salad. I'm not entirely sure how big the rolls are. I know if I calculate the points with Green Chef's nutritional information it is 28 points, but that counts points for the vegetables as well. So I always re-calculate the recipe point values by ingredient.
The recipe calls for olive oil added to the vinaigrette. I like things super tangy. So instead of the 1-2 tablespoons it calls for, I'll probably only add 1-2 teaspoons.
My plan is to either eat half of the ciabatinni and/or possibly try out the toppings with half of a sandwich thin.
I'll update the points when I receive the box based on what was a serving for me 🙂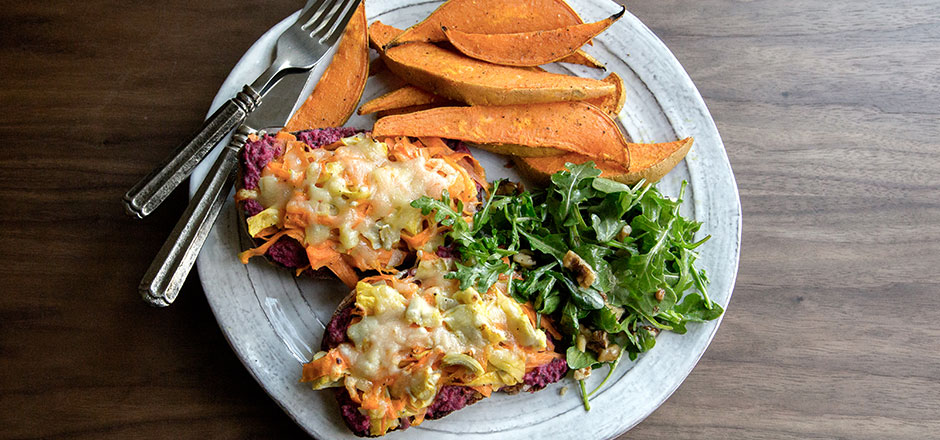 Photo Credit: greenchef.com
This week sounds delicious to me! If you also ordered Green Chef this week, or tried out these recipes, let me know what you thought in the comments below or my Facebook page.
If you're interested in trying out Green Chef, you can use the link below to receive four free meals:
https://greenchef.com/invite/9gbma
If you end up ordering a second week of meals, I get credit for a meal. So, thank you in advance and I hope you enjoy!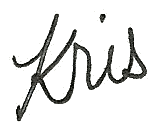 P.S. I received no compensation from Green Chef for this post. Just a fan, enjoying healthy food and doing Weight Watchers 🙂
Comments