06 Jun

10 incredible ideas you will actually want to use for your graduation party

No matter how your grad gets to the finish line, whether it's by the skin of their teeth or at the top of their class and everything in between, they definitely each deserve a celebration. Big or small, your graduation party let's them know you care. The fact they pulled it off a diploma is all that matters.

With tons of things going on at the end of any school year, finding time to organize any type of celebratory get-together takes superhuman powers. Most of the ideas below can be pulled together purchasing a single item, or just a few.
graduation party idea tips
For the diploma cookies, if making cookies into isn't your thing or time gets the better of you, buy a pack of any cylindrical shaped delight and tie a cute ribbon around them.
For the poop emojis, you can find candy eyeballs at any craft or hobby store. There's also a chance your big grocery store will have them.
For the sliders to feed a crowd, you can always sub in your favorite sandwich combination to get away from the heavy, cured meats. Ham and cheese would be great, and you could always add some pickles, spicy mustard and turkey for a cuban twist.
You can find light bulb bottles cheap on Amazon. They don't ship via prime so you'll need to order well in advance.
When accounting for alcohol, consider your crowd. This guide says 1.5 per hour, but my peeps like their sips. Costco has great prices on big bottles and cases of beer.
No matter how simple or elaborate your graduation party is, it's really all about sharing those last precious days with your grad before they set out on their own two feet. Even if they don't show their appreciate for all that you've done to help them get this far, deep down they really do. They just don't realize it yet. One day if you're lucky they'll tell you how much your support meant to them.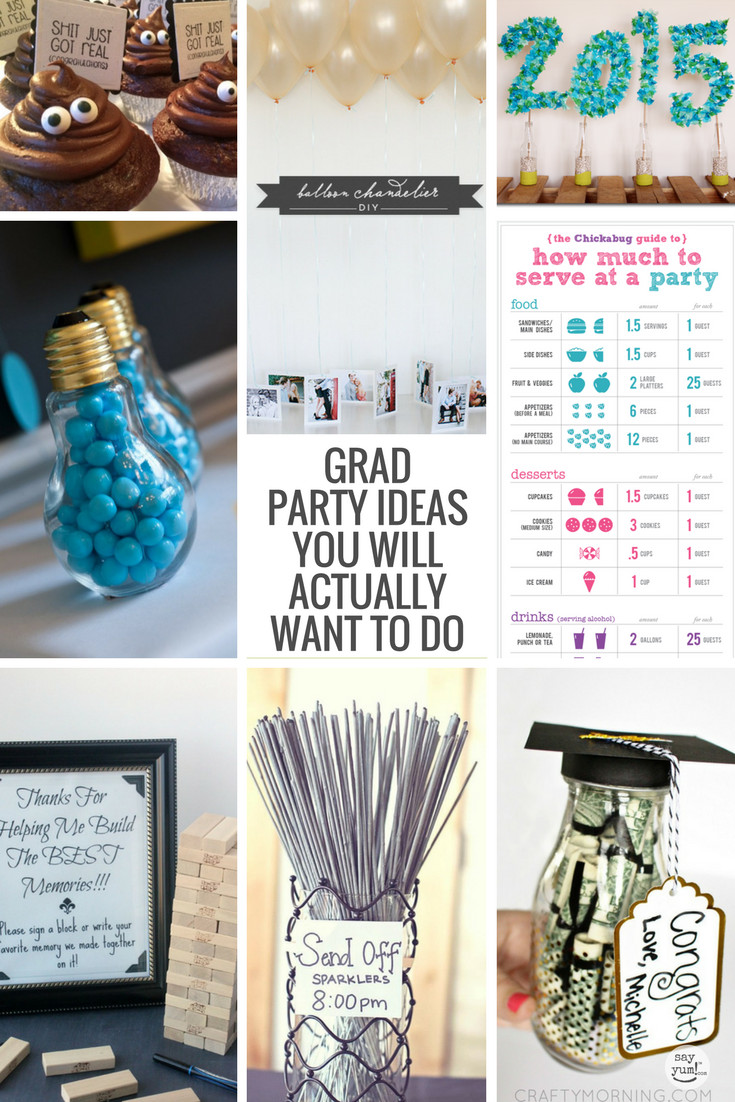 Comments